5 Questions Digital Marketing Teams Will Ask Before Hiring You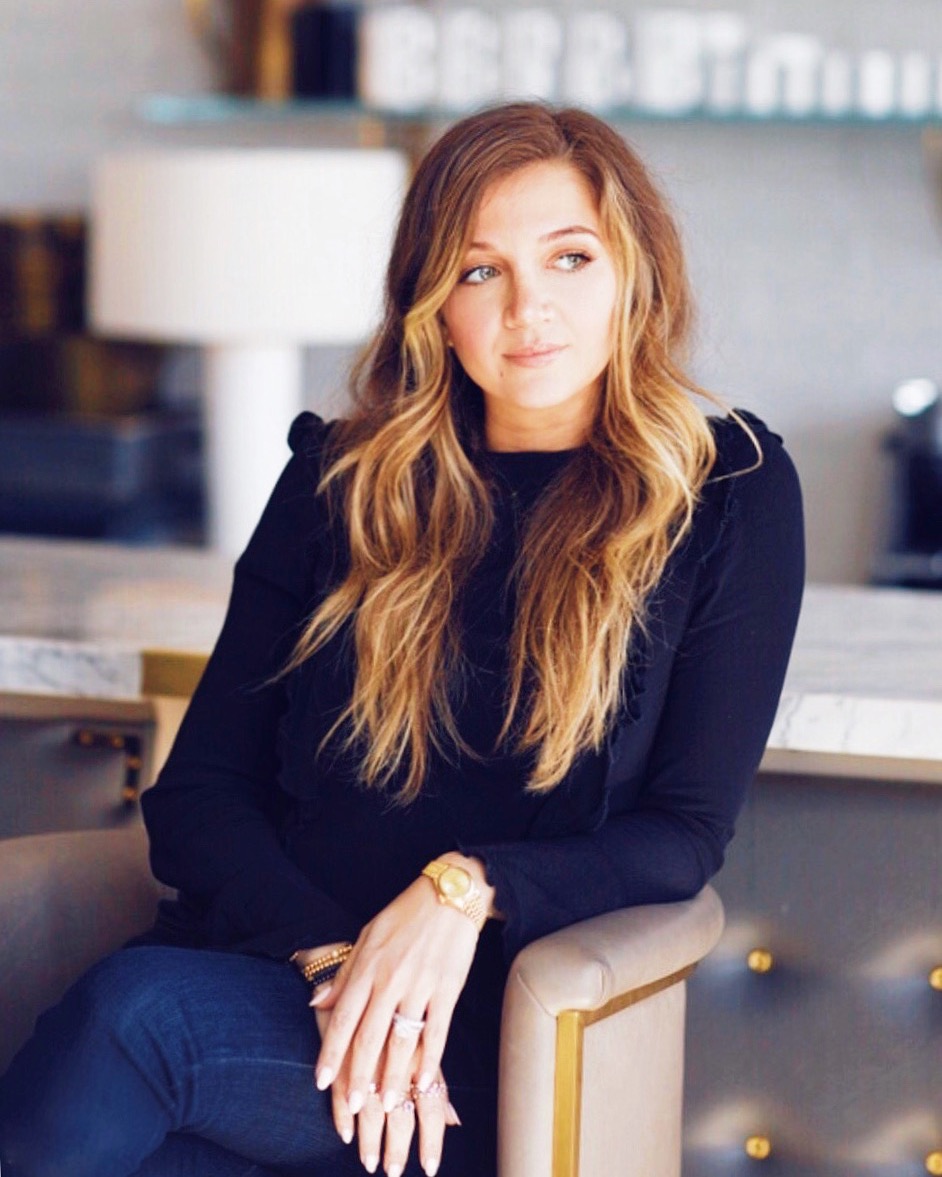 Sarah Noorian Aszkenazy dishes on what it takes to get hired in the cut-throat world of social media marketing.
In today's world of Instagram influencers and Snapchat streaks, where online shopping is one click away and scrolling through a social media profile is all you need to know about someone, it's clear that the digital marketing industry is responsible for everything.
Sarah Noorian Aszkenazy—founder of Social Sarahmony—spoke with Beyond The Interview to give us an insider's look into the world of social media marketing.
Based out of trend-setting West Hollywood, Aszkenazy's boutique social media agency works toward building brand awareness on the digital spectrum. We were lucky enough to gleam a few tips from her, from content creation to influencer relations.
Here are 5 things to know if you're looking to join the relatively new, yet thriving world of digital marketing.
1. Is your Insta-game on point?
Your Instagram feed might just be your entry ticket into the world of digital marketing.
"People's Instagram accounts are something I always look at," Aszkenazy says. "It really tells a story of who they are. I look at how they take photographs, the aesthetic of their profile, and how they caption their photographs."
Social media marketing, as the name suggests, requires one to be skilled in the workings of social media platforms. Showcasing the happenings of your social life on Instagram, and posting blurry photos of drunken escapades for that matter, might not be the best way to get noticed.
Aszkenazy, however, encourages all future digital marketing tycoons to use social media portals as platforms to pursue their hobbies and passions. "I love seeing fun Instagram profiles and blogs that people maintain as a hobby," she says. "It could be something as simple as a food blog. It doesn't have to be popular, but something that they enjoy doing and have invested their time in."
2. Do you have an education?
"I am really big on school and education. I would ideally hire someone who has a college degree," Aszkenazy admits.
Aszkenazy, who holds a Masters degree in communications from USC, emphasizes the importance of a college experience as a whole, not just what one learns in the classroom.
Activities that you engage with throughout college demonstrate more than what's on paper. It conveys an ability to meet deadlines and work in teams, and translates into qualities like strong interpersonal skills, punctuality, and effective teamwork. These qualities act as valuable assets when working in a field like digital marketing, where you constantly have to juggle deadlines and communicate effectively with people from varied walks of life.
3. Do you know how to network in-person as well as on social media?
Mingling at events and being social is no longer a choice—it's a much-coveted trait. Networking doesn't just help you on an individual level by lengthening your list of contacts, but it adds greatly to your skill-set if you're looking to enter the domain of digital marketing.
"If someone is working for me, networking skills are really helpful to know about because that means business development. At the same time, it's not just beneficial for my company, but for them too," Aszkenazy says.
4. Jack of all trades (or master of one)?
A question posed by many looking to work in the field of digital marketing is this: Should they focus on a specific area of interest or is it better to venture into different kinds of spaces?
Aszkenazy believes that it is always better to have experience that is diverse. That way, you can understand the workings and loopholes from all different perspectives.
"Having experience in all fields is great," she tells BTI. "You get a practical knowledge of everything and know what you're good at and what you like. I think it is an advantage."
5. How "lit" is the right-side of your brain?
A quality which can seal the deal for someone looking to work in digital marketing is creativity.
Creativity, in this context, does not mean anything specific. It can range from an interest in graphic design and love for photography to having business acumen or a degree in architecture.
"It could be anything that helps you make something bigger out of the project you are handed," Aszkenazy says. "It could also mean a skill that helps people think of big ideas despite a small budget. Anything under the creative sun."
The interview process at Social Sarahmony is proof of this need for creativity. Giving us insight into this arduous selection process, Aszkenazy says social media tests are given to candidates. The tests require them to ingeniously tackle situational questions and, in some cases, creatively respond to a list of social media comments made by a user's followers.
If you think you have what it takes to pass Social Sarahmony's social media tests, reach out to Social Sarahmony here.